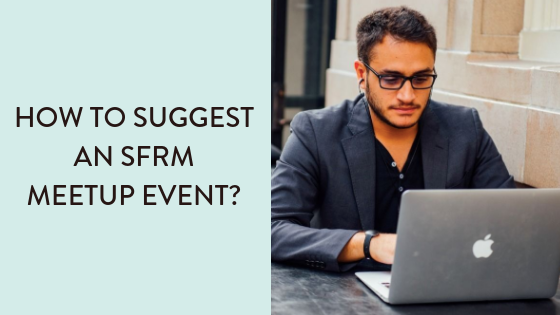 Meetup is a great way for us to connect with our fellow SFRM members! Have a great idea for a Meetup event, or perhaps you'd like to see if anyone else is interested in something you love doing?
Here's how you can get your event idea onto our SFRM Calendar:
CONTACT MEETUP ORGANIZER
IN YOUR MESSAGE, INCLUDE THE BASICS

Event Title
Description – what will you be doing?
Times – What time does the event start?  What time does it end?
Location – Where will the event take place?
Event codes – Do you have any restrictions? See here for code acronyms. Specifying PC (Public Calendar) or NPC (No Public Calendar) is mandatory. NPC events will not be listed in the public-facing Events web page.
Is your event recurring? (e.g. 3rd Wednesday of the month)
How to be an amazing Meetup host
Show up on time
Greet members
Make sure everyone has fun!
Not a part of the SFRM Meetup yet?  Join now!