Join us on November 16-18, 2018 (the weekend before Thanksgiving) for our annual Brilliance by the Bay Regional Gathering where we'll be bringing you 3 days of programs, games, tournaments, crafts and hospitality at the Sheraton Fisherman's Wharf Hotel.
Registration includes our Friday welcoming wine reception and a delicious Saturday luncheon.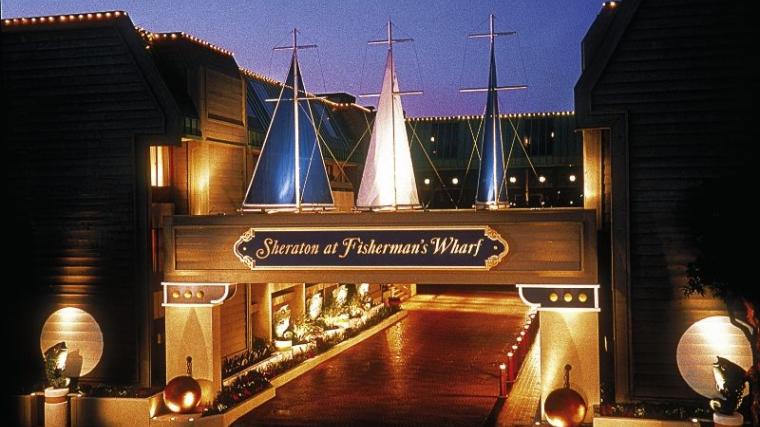 The Sheraton Fisherman's Wharf Hotel
2500 Mason Street
San Francisco, California, 94133
415-362-5500
Friday Behind the Scenes Aquarium Tour
We'll take a behind-the-scenes tour of the Aquarium of the Bay, a fascinating look at the inner workings of the aquarium that features flora and fauna endemic to the San Francisco Bay. It's located right next door to Pier 39, the entertainment center of the wharf with restaurants, shops, a hand-crafted Italian carousel, and, of course, the famous sea lions! General admission to Aquarium of the Bay is for a self-guided tour available any time they're open, and is normally required before taking the behind-the-scenes tour. They have graciously waived that requirement for us, but we recommend that you take it first anyway, if you haven't already (so you know what you're seeing the back side of). They are giving us a 20% discount on all classes of admission, and you can buy your tickets for the regular tour and get the 20% discount by using code MENSA in the box on the "Cart" page.
We will have four groups of eight people starting the 45-minute behind-the-scenes tour at 1:00, 1:30, 2:00, and 2:30pm on Friday, November 16. It costs $17/person regardless of age, with a minimum age of 5.
Online registration has closed, but there may be a few spaces left for the Friday Behind the Scenes Aquarium Tour. Contact the RG Chairs at  to see if you can join us on Friday. If so, you will need to have exact cash in hand.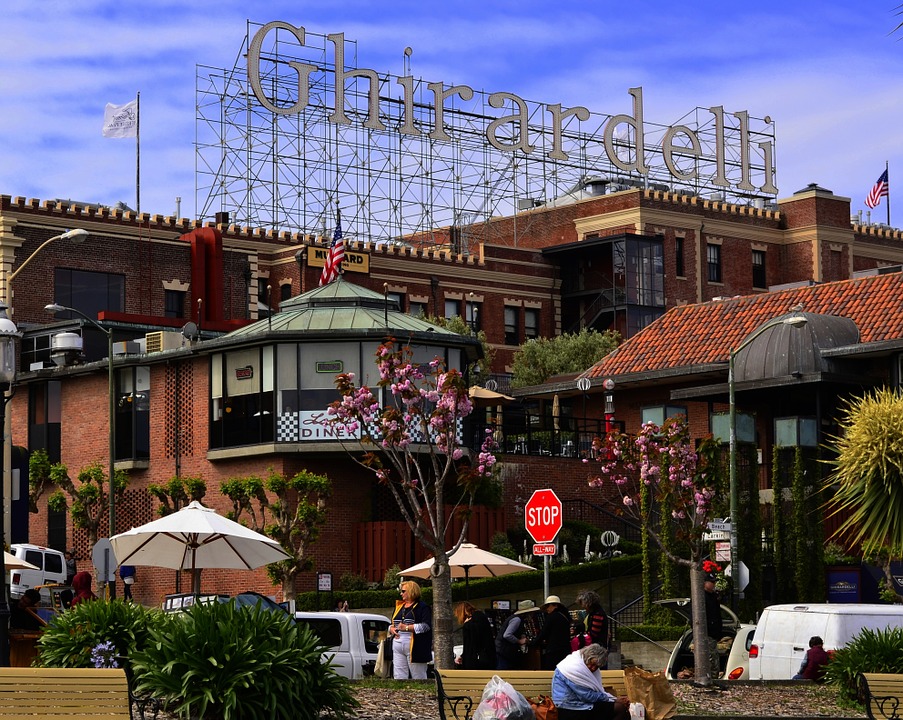 *UPDATE* Friday Walking Tour of Fisherman's Wharf and North Beach
Due to continuing poor air quality, the Walking Tour is canceled and full refunds for tour registrations will be provided through the means by which they were paid; you don't need to request them.
Saturday Dinner Keynote Speaker: Audrey Cooper, Editor in Chief of the San Francisco Chronicle
"The Future of News and the State of Civic Discourse: How disruptive technologies, growing disinterest and the difficulty of reasoned debate has threatened American institutions – and what the media's role is in preserving the American Experiment"
Audrey Cooper is the editor in chief of the San Francisco Chronicle, the first woman to fill the role in the company's 153-year history. She is also the youngest woman ever named as the top editor of a major U.S newspaper-based company.
San Francisco magazine has declared her one of the city's most powerful women. Editor and Publisher magazine named her one of the world's "Top 10 Women to Watch" and Advertising Age named her one of their "Top 40 under 40." She's been featured in Cosmopolitan magazine "50 Fearless Women" issue and is a regular speaker and interviewer.
Sunday Brunch Keynote Speaker: Phil Matier, KCBS Radio, KPIX-5, and Chronicle Insider
"From San Francisco to Washington D.C., the Political Landscape – or Moonscape – Going Forward."
Whether it's politics, personalities or analysis Phil Matier is one of best informed insiders in the Bay Area.
In addition to his work with KPIX 5, Matier and fellow journalistAndy Ross co-write a news column for the San Francisco Chronicle. Their column, Matier & Ross, runs Sunday, Monday, and Wednesday, offering scoops and insights about one of the most fascinating and trend setting regions in the country. Matier can also be heard on KCBS Radio during morning and afternoon drive time.
"I've long said the Bay Area was put here to give the rest of the country something to talk about," says Matier. "And we don't let them down."
Friday, November 16th
3:00pm | Registration Opens | Registration
3:00pm | Hospitality Opens | Hospitality
=
4:00pm | Game Room Opens | Game Room
4:00pm | Resource Recovery at Wastewater Treatment Plants | John Hake 
Discuss recovery of various resources from wastewater generally, e.g., water, energy, and nutrients and specifically at EBMUD in Oakland California. EBMUD's Oakland wastewater plant is the first plant in North America to be a net energy producer.
4:00pm | Taboo | Jim Lewis & Barbara Lytle
It's like the old TV game show Password on methamphetamines.
=
5:30pm  ̶  6:30pm | Wine & Cheese Reception | The Deck
=
8:00pm | How to be a SNOB (Supporter of Native Oregon Beer) | Kellie R White CPA MS & David Schlinkert, S.N.O.B MBA 
History of beer in the US abbreviated beyond the point of usefulness. Sample variety of beers from Oregon. Some information on Home brewing and beer styles. Must be 21+
This is a beer tasting and interactive discussion.
8:00pm | Magic with Photos | Judy Unger 
This session will show you how you can take those not so great photos and, through the magic of retouching, turn them into stunning ones. The demo will use Adobe Photoshop Elements, the affordable and very capable baby brother of Photoshop. A great deal of what is shown is available in whatever retouching program you are using. Even your phone software can crop and make basic lighting adjustments! We will cover retouching from the basics of cropping, straightening and lighting adjustments
8:00pm | Wise and Otherwise | Barbara Lytle
The first part of an actual but little known saying (one of 2500 from around the world) is provided to the players.  Then, with a little wit and imagination, each player composes an ending to go with the beginning. Players then try to figure out which one of the submitted "sayings" is the real one. For example, how would you complete the old Irish saying:  "It's not easy to put pants on…."
8:00 pm | Bird Origami, Mega Jenga, & Live-Action Kill Doctor Lucky
Join the Activities Room crew for some fun! We'll be making origami birds to decorate the space for the movie later, and Mike's Mega Jenga set will be available for free-play. Or play a game of live-action Kill Doctor Lucky (kind of a reverse Clue)!
=
9:00pm – 10:00pm | Ice Cream Social | Hospitality
=
9:30pm | Lightning Talks | Andy Lampenfeld 
What is a Lightning Talk? It's brief (like lightning), but not too brief to make a good point — or several good points, if that's your intention. Five minutes will be allotted per talk. A Lightning Talk can be serious, funny, silly, exciting, trivial, or "over the top". This is your chance to say what's on your mind, presenting your thoughts to a guaranteed-intelligent audience! How often do you get the chance to do that?
9:30pm | Jokefest | Ed Marshall
For adults only. Racial,  ethnic and homophobic humor is discouraged.
9:30pm | Oh Hell! | Barbara Lytle & Jim Lewis
A strategy card game where sticking it to your opponents is half the fun!  Very easy to learn, 3 to 20 players can participate. Play it for a while, and when the cards don't go your way, you'll find yourself saying "Oh Hell!"
9:30 pm | Movie: Alfred Hitchcock's The Birds
Enjoy this classic thriller that starts out in San Francisco, and then join Hitchcock aficionado Mike Borg tomorrow morning for a Hitchcock-themed stroll around the city!
Saturday, November 17th
8:30 am | Alfred Hitchcock Walk & Talk
Join Mensan Mike Borg for an informal talk and walk around town to visit some of the locations featured in Alfred Hitchcock's classic films. Wear comfortable shoes and be prepared to walk a couple of miles at an easy to moderate pace (or less if you meet at Huntington Park).
***Walkers meet at Lombard Room at 8:30, or join us at 9:00 at the fountain at Huntington Park on Sacramento Street between Taylor and Mason.***
=
9:00am | Alzheimer's and the High IQ Lifestyle | Dr. Elna Tymes  
Anecdotally, there appears to be a relationship betweenthose with high IQs, as measured by member ship in one of the high IQ societies, and avoiding the symptoms of Alzheimer's. Why is that?  Are they habitually doing something that helps prevent development of the memory loss and other symptoms of dementia?  Does this happen from early childhood, or later in adulthood? Dr. Elna Tymes will discuss some of the research that seems to point in the direction of lifestyle conditions that appear to prevent these symptoms from appearing.
9:00am | From Iceland to Istanbul | Cathy Roha  
A fast-paced, fun and far-ranging presentation on a 6-week exploration of Europe last spring, including Holland, Berlin, Prague, Vienna, Bratislava, Budapest, the lower Danube, and Bucharest. Followed by an audience discussion of tips for self-directed travel.
=
10:30am | Delivering on the promise of stem cell research | Kevin McCormack  
In 2004 California voters approved Proposition 71 to create CIRM (California Institute for Regenerative Medicine), California's Stem Cell Agency, and give it $3 billion to fund stem cell research. That revolutionary action has helped make California a global leader in stem cell research and is changing lives and saving lives.
10:30am | It's an oboe…not a clarinet! | Lana Lee 
Heralded as the "instrument of the year in 2017" by National Music Council in Berlin, the oboe is one of the hardest instruments in the world to master. This session demystifies the oboe and those who choose play this temperamental instrument that's been popularized by Hollywood in The Mission and Amazon's hit show, Mozart in the Jungle. Learn why oboists tend to range from the neurotic to prima donnas, see all that's involved in reedmaking and understand how difficult it is to get an oboe job. All this and a mini-concert!
10:30am | Dicey Peaks | Alan Alpert
This is a fun and simple push-your-luck dice game with a mountain climbing theme. Manage your oxygen and don't roll too many Yetis in order to reach the top first. 2-6 players. Participated in, but did not win, Mind Games 2018.
10:30 am | Art Workshop: Colored Pencil Still-Life
Art teacher Josie Burton will demonstrate colored pencil techniques including blending and shading with colorless blenders, baby oil, and rubbing alcohol. Use these skills to draw a variety of colorful produce items in still-life. All skill levels are welcome.
***This workshop will be fast-paced and is recommended for teens and adults, though well-behaved precocious children are welcome if accompanied by an adult.***
=
1:30pm | Chocolate Tasting | Michael Eager 
The Latin name for chocolate means "food of the gods". Chocolate has a mystique, from being a state secret to its supposed aphrodisiac properties or soporific qualities. Mike Eager will provide an overview of the history of chocolate, and, best of all, offer tastes of a variety of chocolates.
1:30pm | The Decline of Good Jobs. Now what? | Marty Nemko 
Whether you're concerned for yourself, a family member, or society, the decline of good jobs is in an increasing worry. I'll explore the problem, my ideas for addressing the problem, offer optimistic and pessimistic scenarios, and invite session attendees to share their thoughts.
1:30pm | Quiddler Tournament | Corey Coughlin
Quiddler is called "the short word game". It's a combination of rummy and Scrabble, you use cards with letter on them to spell words and earn points. In this tournament, we'll start in small groups and play until there's one winner!
1:30 pm | Art Workshop: Cartoon Character Selfies in Ink and Watercolor
Join Art teacher Josie Burton for this fun session on basic cartooning techniques. We will use simple shapes to create cartoon character versions of ourselves, and time-permitting, render a final drawing in ink and watercolor. All skill levels are welcome.
***This workshop will be fast-paced and is recommended for teens and adults, though well-behaved precocious children are welcome if accompanied by an adult.***
=
3:00pm | Software development methods – in artisan craft | Tien Chiu 
What happens when a software project manager decides to become an artist? Tien Chiu will be speaking about her book "Master Your Craft: Strategies for Designing, Making, and Selling Artisan Work". She will discuss the concept at the heart of Master Your Craft – a universal creative process used not only in craftwork but in many other areas of human endeavor – including software and science.
3:00pm | Missfits Robotics | We will have several girls from the team attending 
An all -girls FIRST Robotics high school robotics team. We will give a talk and robot demonstration
3:00pm | Azul | Alan Alpert
Spiel des Jahres 2018 and one of the Mensa Select winners from Mind Games 2018, this is a refined game of abstract strategy with a Portuguese art theme. 2-4 players.
3:00 pm | Gonzo Trivia with Mark Jackman and Katie To
Come to the return of our popular Gonzo Trivia! competition, and test your store of obscure knowledge, arcana, abstruse information, recondite facts, and esoterica, even though those are all really just synonyms arranged here to seem like a list. You'll face devilishly difficult questions in categories including pop culture, literature, language, history, science, music, fashion, and of course our famous all-gastroenterology lightning round** [gastroenterology lightning round no longer available] in your quest for the glory of trivia mastery. Teams of 3-5 will be formed at the start, so drag your friends along—or just come alone and we'll group you in. Don't worry, we promise it'll be fine.
Mark Jackman has been obsessed with trivia ever since he learned at age eight that brine shrimp have a different number of eyes as adults than as younglings. Mark hosts pub trivia Wednesday nights at Katie Bloom's in downtown Campbell. Mensan Katie To is assisting this year as a special guest Vanna.
=
4:00pm to 5:30pm | Nachos and Chili | Hospitality
=
4:30pm | A Fast-Paced Survey of AI and Deep Learning | Oswald Campesato 
This session provides a brief history of AI, its successes, followed by robots in AI, Machine Learning and Deep Learning, use cases for AI in medicine and science, and some significant challenges in AI. You will also learn about AI and mobile devices and the ethics of AI. An avid interest is recommended to derive the maximum benefit from this session.
4:30pm | On Time | Marty Nemko 
Marty Nemko will share not obvious ways to get stuff done faster without rushing, in and outside of work, plus managing and maybe even curing procrastination.
=
5:00 pm | Edible Architecture
Do you like to play with your food? Avoiding eating carbs, but still like touching them? Here's your big chance to build stuff with bready and sugary things! Make a log cabin or other edifice out of pretzel rods, crackers, and icing, plus whatever other pseudo-constructible items the Activities crew digs up.
=
8:30pm to 10:00pm | Cake and Pie | Hospitality
8:30pm | Kelly Park Big Band | Kelly Park 
Led by Mensan Kelly Park, the 16-piece Kelly Park Big Band has been the house band at the Sound Room in Oakland for the past four years. Kelly is a former faculty member of the Berklee College of Music in Boston, he established the band as a creative platform for band members to write and arrange with artistic freedom. The concert will feature original compositions as well as arrangements of well-known jazz tunes and will be a fun, high energy evening of music!
8:30pm | Trivia Quiz | Jim Lewis & Barbara Lytle

Here's your chance to show off some of that useless information you've attained and retained over the years.  90 fascinating trivia questions covering a wide variety of topics, including something that you're an expert on.  You'll be given the questions in writing, and take turns choosing one to answer. Quick recall isn't necessary, just a general font of knowledge.  Show up on time or you may miss a turn.
8:30 pm | Movie: Alfred Hitchcock's Vertigo
Enjoy this classic thriller that features San Francisco and the greater Bay Area.
=
10:45 pm | The Werewolves of SFRM
Join your fellow innocent villagers (or are they really werewolves???) for this classic social deduction game. Use your powers of observation and bluffing to figure out who's telling the truth and who's savagely killing villagers during the nighttime phase of the game.
Sunday, November 18th
9:30am | Current Topics in Bioethics | Rita Charles 
Focus will be on the ethical, legal, and social dimensions of current research and bioethical considerations currently in the news.The use of animals for preclinical research, the ethics involved in clinical trials, the creation of chimeric animals (rats with human brain cells) , and in the move to safely translate research into human applications. We may touch on recent topics including medical marijuana, genetic testing and what it means for you and finally pharmaceutical insurance fraud.
9:30am | Sudoku: Tool for Training Logical Thinking Habits | Jerry Martin 
This program investigates Sudoku's power and universal appeal to train human minds for optimal cognitive behavior. The winner of Mensa's 2018 Copper Black Award for Creative Achievement, and the innovator of Team Sudoku, this program has produced two successful Children's Team Sudoku Tournaments. As practical, popular, cheap instruments, Sudoku and Team Sudoku have the potential for positively impacting all human's abilities to think clearly and critically over the next 100 years. Pure Mensa.
12:00pm | Hospitality Closes
HOSPITALITY EVENTS
From Friday at 3:00pm until Sunday at 12:00pm
Friday, November 16
3:00 pm
Hospitality opens
9:00pm-10:00 pm
Ice cream social
Saturday, November 17
4:00pm to 5:30pm
Nachos and Chili 
8:30pm to 10:00pm
Cake and Pie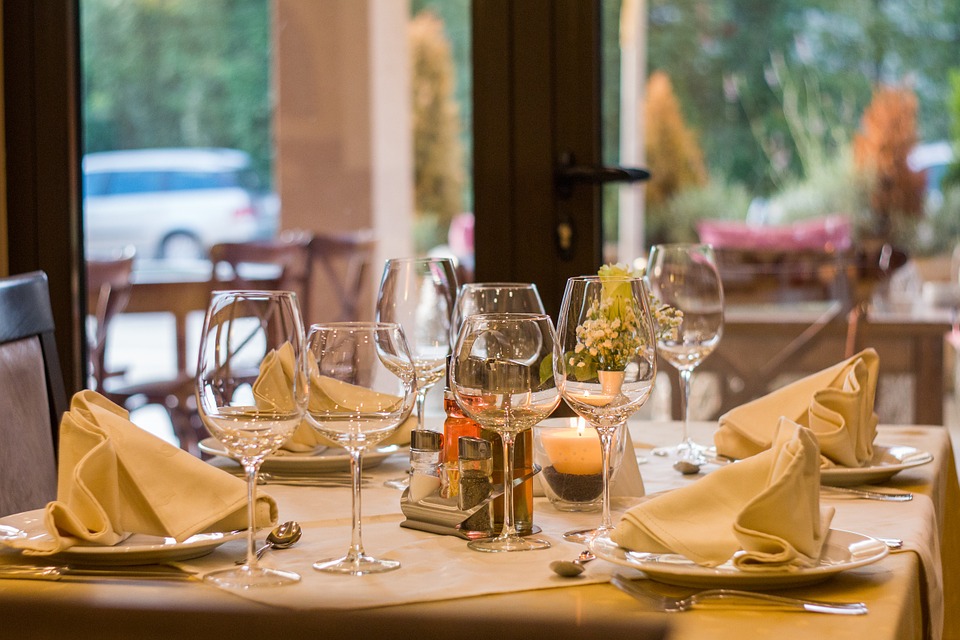 Saturday Lunch - Included w/ Registration
Chicken
Seasonal vegetables
Herb roasted rose potatoes
Spring mix salad, two dressings
Rolls/butter
Chef's choice dessert
Iced tea and coffee
Saturday Keynote Speaker Dinner
* Additional Charge (pay when you register)
Marinated grilled flank steak with mushroom demi-glace
Seasonal vegetables
Herb garlic smashed potatoes
Spring mix salad, two dressings
Rolls/butter
Chef's choice dessert
Coffee
Sunday Keynote Speaker Brunch
* Additional Charge (pay when you register)
Scrambled Eggs
Bacon
Sausage
Chicken and mushroom crepes with a savory beurre blanc sauce
Breakfast potatoes
Oatmeal
Sliced fruit
Pastries
Two juices and coffee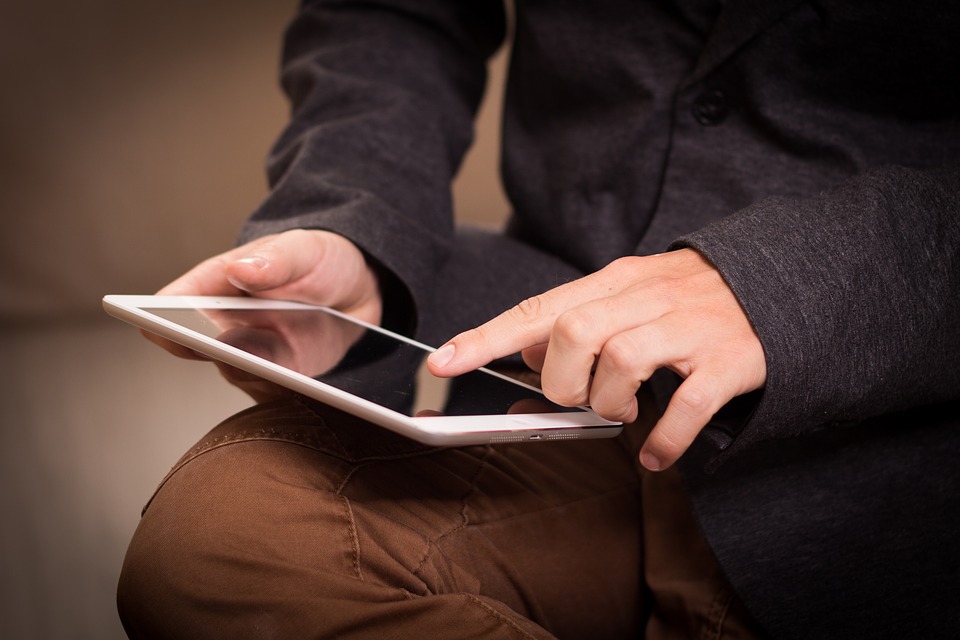 Pre-registration is now closed and registration will then be at the door, by cash or check only.  Speed up the on-site registration process by downloading the PDF registration form and bringing it with you along with cash or check only.